PFT BOLERO PLASTERING MACHINE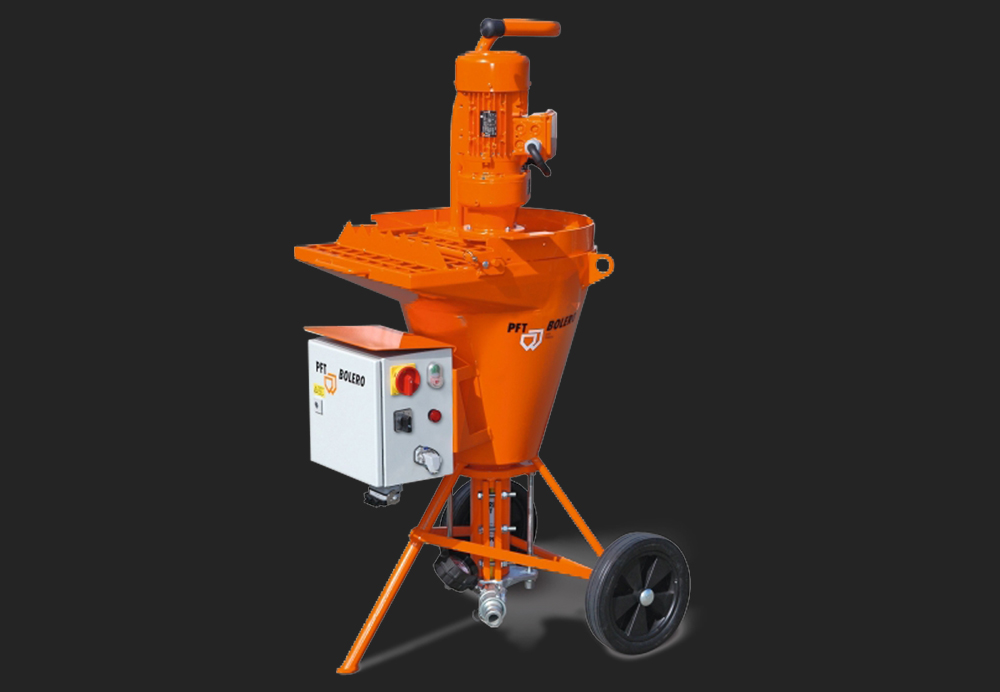 The handy PFT BOLERO is a combination of mixing, pumping and spraying machine. If material, which is roughed up intensely, shall be processed, the new PFT BOLERO is the perfect machine.
In clockwise mode of the mixing shaft the material is mixed continuously. In anticlockwise mode the pumping machine is connected and pumps the ready-mixed material to the place of use.
PFT BOLERO PLASTERING MACHINE
Also available in 230 V – further information about the version in 230V is available on request.